Chinking Preserves Log Homes And Protects Your Investment.
Chinking is the mortar that bonds logs together in log homes. The application of this product is a dying art with fewer craftsman able to provide this critical service to protect both new and historic log homes for long lasting durability. Log & Timber Worx is the chinking expert for homeowners in VA, WV, MD, DE, PA, and TN. We provide log home chinking,  repair, removal, re-chinking, and painting to:
We apply chinking to ensure your home is energy efficient, durable, and attractive.

Chinking helps seal your home and protects it from water and insects. 

Painting your chinking makes it look fresh and new for a curb appeal you'll love.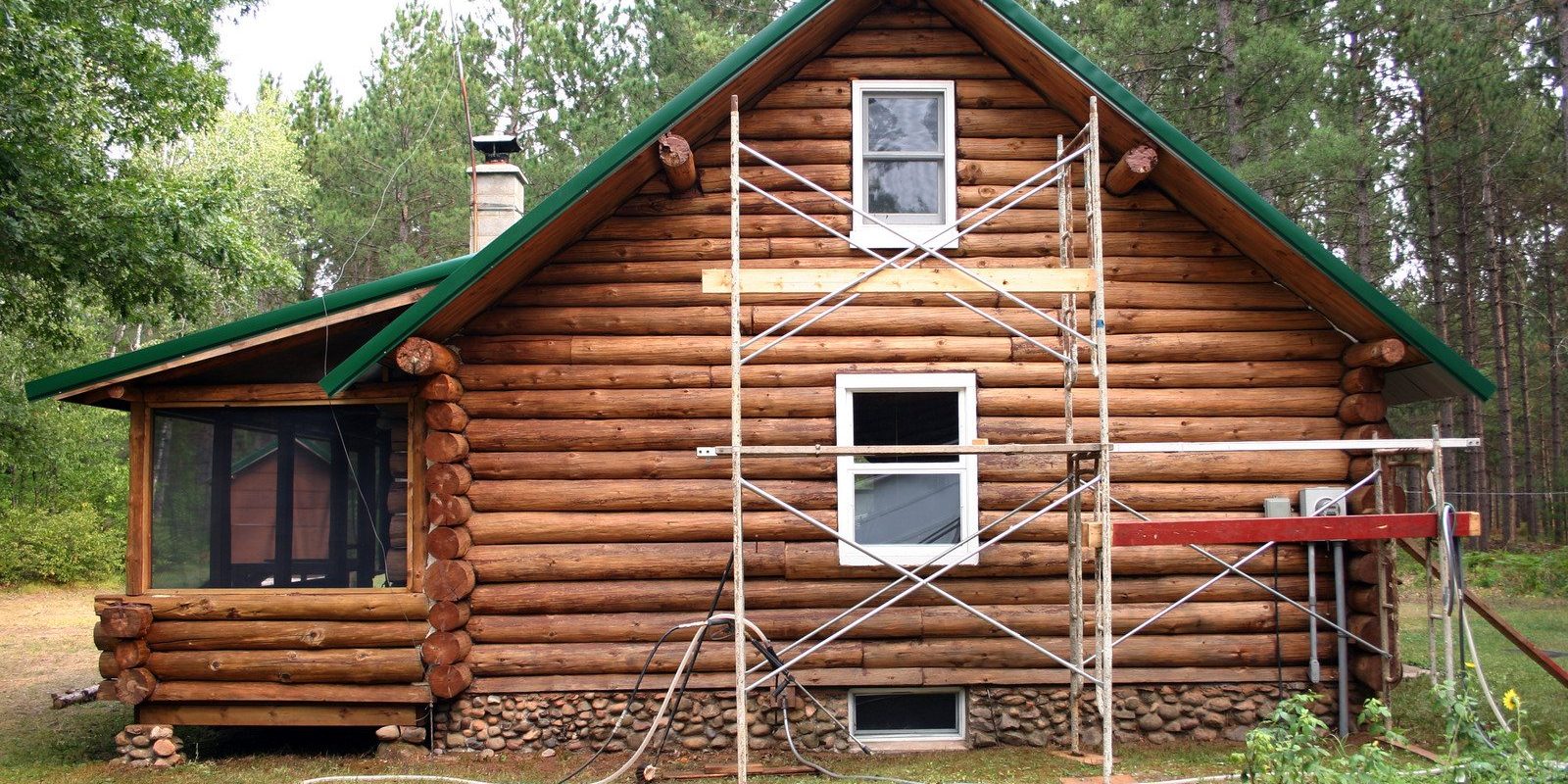 Our Comprehensive Services Make Maintaining Your Log Home Easy.
Our services are important to maintaining your investment in your home. Start with a log wash or glass media blasting to prepare your facade for high-quality staining. Sign-up for preventative maintenance to ensure your home isn't susceptible to the elements and you won't have to worry about scheduling your next service. Our team of experts create results you can depend on.
We Know Log Homes & Have Significant Experience Maintaining Them.
Our team loves living in a part of the country where log homes are abundant. We're also proud to do our part to ensure they look great and last decades. Our services are tailored to your property and the needs of your log home so you can depend on us for specific and customizable services. We help your log home age gracefully and look beautiful every step of the way. Ready for high-quality chinking you can depend on?