Glass Media Blasting Prepares Your Home For Superior Staining.
Glass media blasting is the first step in preparing your home for a high-quality staining job that preserves your wood. Our experienced professionals bring this service to homeowners in Virginia, West Virginia, Maryland, Delaware, Pennsylvania, and Tennessee. We like to think of media blasting as an exfoliant for your log home. It removes bad buildup to prepare the exterior of your home for a new layer of protection. This service is:
We use crushed glass to break down existing buildup on your exterior. It isn't just effective, it's also completely free of chemicals.

We care about your property and the planet. That's why our service never uses harmful products in our process. The glass media will not harm soil, plants, or landscaping

We offer the equipment and expertise to deliver an efficient and cost-effective service to your property.

Results matter. With our glass media blasting service, you know you're getting the best because experienced professionals are at the helm of your project.

We don't use water in our blasting process. Excess moisture can result in  rot, decay, and deterioration. We only use non-organic glass media and never introduce cellulite or mold attracting media into your home.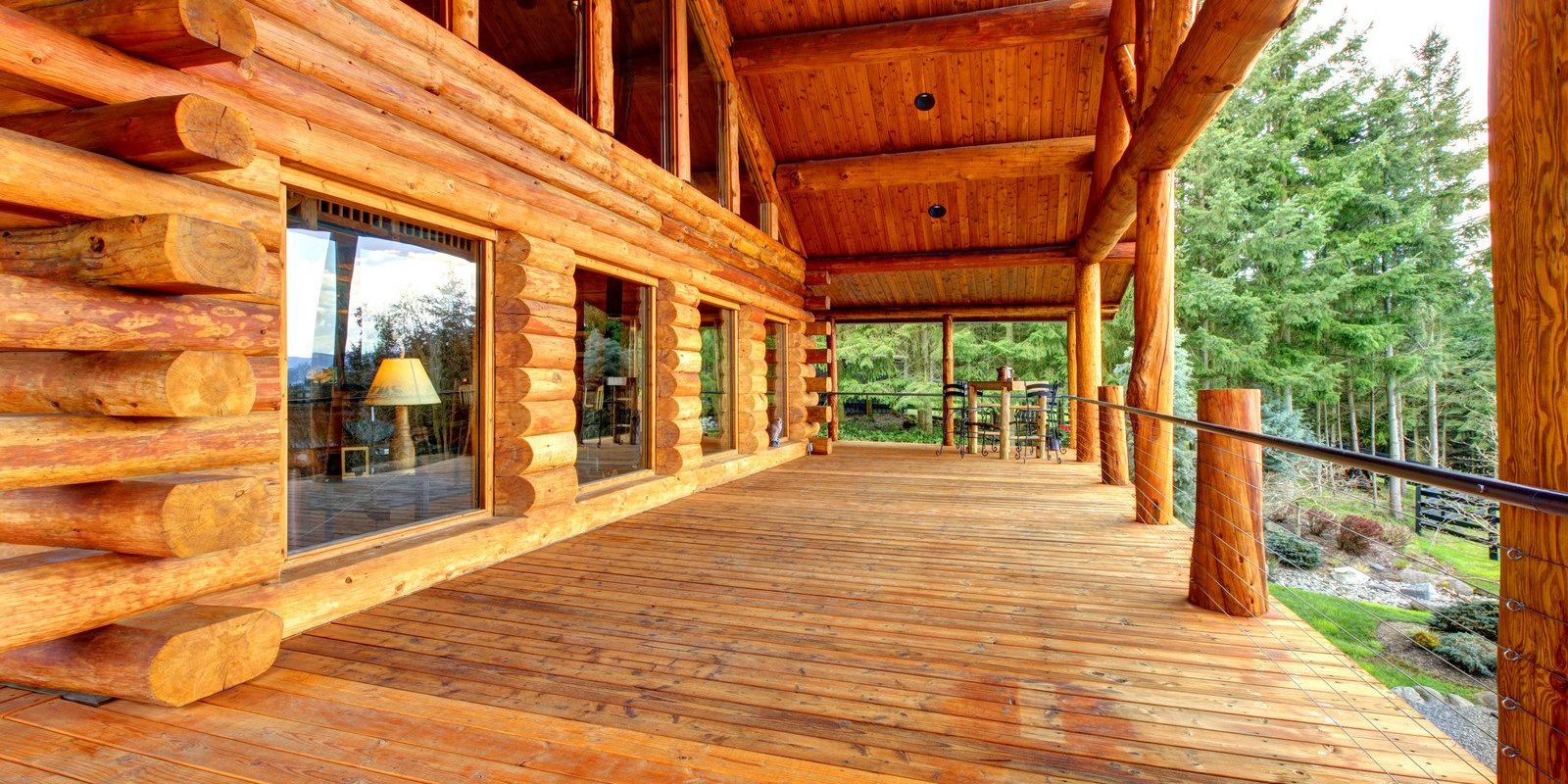 Our Borate Treatment Prevents Future Termite Infestation.
Once your home is stripped down to fresh, bare wood, we highly recommend a Borate Treatment. This topical, clear treatment helps to prevent future termite infestation and is cost effective. Since it is only effective on bare wood, it has to be applied after our glass media blasting service.
Glass Media Blasting Is A Superior Preparation Process.
Our glass media blasting maintains your home's exterior for long lasting durability. Set the stage for a successful staining job with the expertise of our team. We're here to ensure your log home lasts for the long run! Get a free glass media blasting estimate today.